Feral Hogs Pose a Threat to Houston Area Residents
[no_toc]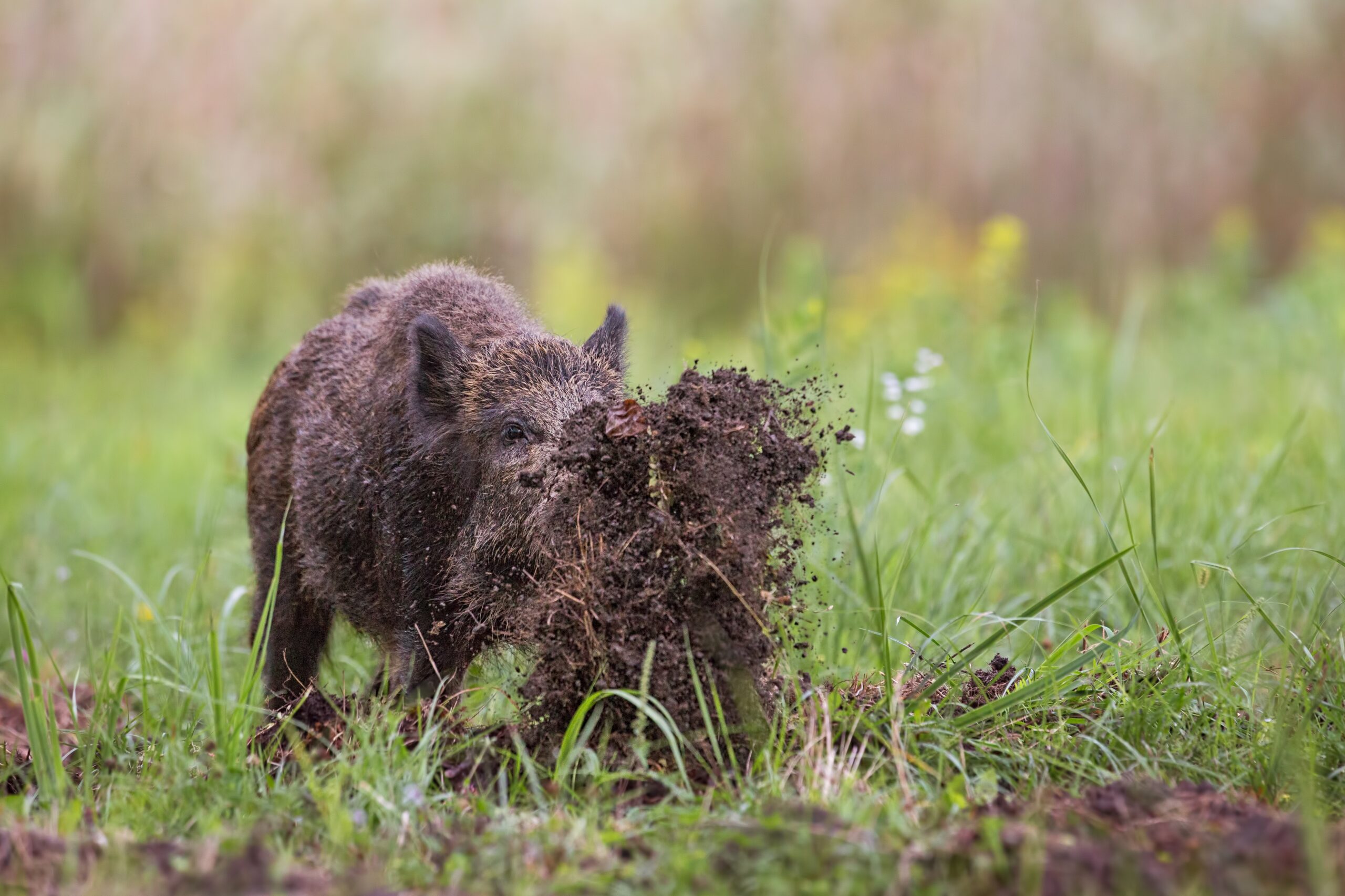 Click here for
Houston Hog Removal
Help
Feral Hogs Attack and Kill a Woman in Texas
Christine Rollins steered her white sedan toward the rural Texas home and parked it just a few steps away from the front door. She stepped out of the car, locked it and prepared to head into the house, where she worked as a caretaker for an older couple. Instead, according to the authorities who are now investigating her death, she was attacked by a
herd of feral hogs before she could make the short walk.
Hog attacks are rare, but the scene was so harrowing that investigators could find no other explanation for Ms. Rollins's death early Sunday morning in Anahuac, about 50 miles east of Houston. It was just the fifth deadly feral hog attack documented in the United States in nearly two centuries, according to one study.
"It was like nothing we'd ever seen," Sheriff Brian C. Hawthorne of Chambers County said in an interview on Tuesday, the day after a medical examiner ruled the cause of death as "exsanguination due to feral hog assault," using a medical term for severe blood loss. See Original Articale For Full Content
Residents express frustration after nearly 20 feral hogs have been caught in this Sugar Land community
SUGAR LAND – At least two traps have been set near a Sugar Land community that is having problems with feral hogs. "There's so many of them and they're just very destructive," said Jim Levermann, the president of the Commonwealth Civic Association. He pointed to a grassy area off Burbury Street that was damaged in the last week. "We thought they were doing some sort of work and then when we looked closer, you could tell there were hoof prints," said homeowner Jessica Eskue, who lives nearby.
The hogs are looking for food and damaging property in the process, said Levermann. He is aware of at least two homeowners with damage. "It seems like in the last year, they've been very persistent on coming back to us," Levermann said. Eskue said she has lived in the neighborhood for about ten years and had a run-in with a hog a few months ago while walking in the early morning. "They've always been here but it's never been this bad. They're getting pretty bad right now," she said.
The HOA said the two traps that were set by the city have lured a total of 17 hogs since July 19. Levermann believes nearby development may be one of the factors leading the animals into his neighborhood. He is asking people to report any sightings or damage to Sugar Land Animal Services at 281-275-2364. See Original Articale For Full Content
Once A Rural Problem, Feral Hogs Are Now Encroaching On Houston's Suburbs
Feral hogs have long been a problem in rural parts of Texas. But now, researchers say they're increasingly entering urban areas across the state — including Houston's suburbs — damaging property and raising public health concerns. "We have let pigs grow to such a number that they are living in urban spaces and we're seeing them regularly," said
Texas A&M wildlife specialist John Tomecek. Wild pigs cause more than $52 million in agricultural damage in Texas each year, according to estimates by Texas A&M Agrilife Extension. As they move into the state's
suburbs, property owners and municipalities are also starting to bear an economic cost, as wild hogs destroy golf courses, right of ways and lawns. Montgomery County Precinct 3 Commissioner James Noack said feral hogs have become a nuisance in his precinct, which includes The Woodlands.
"They are a nomadic, invasive species that roots for food and when they do so they end up destroying private property, whether it's your grass or your flowerbeds, your yard," he said. "The real concern is that they can inflict huge amounts of property damage in a small amount of time." See Original Articale For Full Content