Homes With Bat Problems

12%

12%

Bats Infected With Rabies

29%

29%

Fatality Rate From Rabies

100%

100%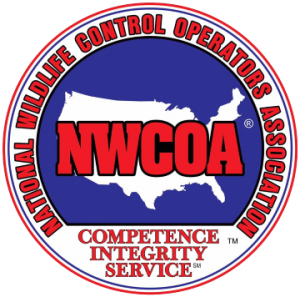 Are you properly licensed to provide wildlife services?
Yes, we carry all the necessary licensing and comply with all local, State and Federal regulations.
Do you have the proper insurances to protect my home or office?
Yes, we carry a minimum of $500,000.00 of general liability insurance and workmen's compensation on our employees
Will you do an inspection to determine how and where the animals gained access to my home/business?
Yes, our inspection is done from the ground, on the roof and in the attic. This ensures the most thorough inspection possible to determine entry points, damage, and potential problem areas.
What if I just have a general question?
Feel free to call your technician directly, or call your local office. We do not use an answering service so only qualified personnel answer the phone. They can answer any question you may have.
Can you check my attic?
Certainly, we may be able to identify visible wiring damage among other things. However if you already suspect wiring damage (i.e. your lights are flickering), it's always a good idea to call an electrician.
Can you repair the damaged areas?
Yes, most of the time. If we can't do it we will recommend a qualified contractor who can. This is the most important part. It is the only way to prevent the problem from happening again.
Can you recognize and repair other potential problem areas?
Yes. If we see something that we think could be a problem in the future, we will bring it to your attention and let you decide if you would like us to repair it or not.
Do you guarantee your service?
All of our worked is backed with a 100% written GUARANTEE.
How many cages do you set?
Every job is different and unique, no two animals or homes are the same. The situation dictates what type of trap we use and number used. Typically no less than two.
Where are the cages set?
It depends on what type of animal we are trying to catch. If you have squirrels in your attic the cages will be set on the roof near the entry hole. If you have skunks, the cages are set at the entrance to the hole on the ground. Raccoon cages are typically set on the ground to prevent possible damage to your roof caused by a captured raccoon.
If I need some skunks removed, won't they spray when caught?
Very rarely with the specially designed skunk cages that we use. Our cages are almost completely enclosed so that when you do catch a skunk it is safe to carefully walk by the cage without the skunk spraying you. However it is not wise to disturb the cage in any manner or you might get a surprise!
I have a raccoon family in my chimney, can you remove them safely and quickly?
Yes, when we remove a raccoon family from a chimney the process is typically complete within an hour. The raccoon family is also allowed to remain together so the mother can continue to care for her young. We will then install a chimney cap to prevent future problems.
Do you relocate wildlife?
Yes, in most cases. We relocate healthy squirrels, raccoons, rabbits, and foxes. This varies from state to state so check with your local office. Feral cats are taken to a local shelter.
How do I know the relocated animals aren't coming back to my property?
Our company policy is to comply with local regulations. We feel a 10 mile radius is sufficient enough to prevent animals from returning to your property.
If an animal must be put to sleep, what method do you use?
We use a humane method that is approved by the American Veterinary Association. This is unique in the local industry. Call if you would like more details.
How do I get in touch with my technician once trapping has started?
You will be given your technician's cell phone number. They answer their phones daily from 8-5:00. You may call at any time of day or night. If needed leave a message and he/she will return your call promptly. You may also send your technician e-mail if you have a non-emergency question.
Will catches be picked up seven days a week?
Your local office schedule may vary. Arrangements can be made to accomodate your needs.
If I get a catch how quickly can you respond?
We will make every effort to pick up your animal as quickly as possible.
Who checks the cages?
Usually we ask the owner or resident to check the cages and notify us when we have a catch. They will be placed in a location that is easily visible to the customer. This allows the cages to be monitored regularly and it allows you, the customer, to save money by eliminating any unnecessary trip charges to your property. If you are unable to check the cages we can provide the complete service from beginning to end.
What do you do to make the cage a more comfortable environment for the captured animal?
During the summer we cover our squirrel cages with a white cloth and install water bottles. During the winter we cover our squirrel cages with a heavy duty dark canvas and put a piece of cardboard, cloth, or carpet in the cage for the squirrel to sit on when its cold outside. We are also very careful when it comes to cage placement. We take into account sun, shade, wind and other elements.
What do you charge?
Please call our office for current pricing information.
Do you accept credit cards?
Yes, we accept Visa, MasterCard, Discover and American Express.
What training and/or qualifications do you or your technicians have?
We have field experience in all aspects of wildlife management. We are licensed trappers through the Texas Parks and Wildlife. We have been nationally certified through our corporate office. Our C.E.O. has been in the nuisance wildlife field for over 20 years.
How long have you been in business?
Our company was founded in 1995 and in that time we have served many thousand of satisfied clients.