Sugar Land Texas Overview
Sugar Land, located in eastern Fort Bend County, is approximately 20 miles southwest of downtown Houston. It was founded as a sugar plantation in the mid-1800s and incorporated in 1959.
A full-service municipality, Sugar Land, provides the highest quality of affordable services to meet the needs of its residents. Master-planned communities and welcoming neighborhoods enhance home values and create a sense of belonging. The community offers outstanding schools, libraries, civic organizations and other resources that make Sugar Land a great place to work, live and raise a family. Original Source
Wonderful places to visit — where you can easily maintain your social distance — in the Houston area

Parks and trails
Buffalo Bayou Hike and Bike Trail
At Buffalo Bayou, you can begin your trail at any sector of the park. From the West Sector which connects to Memorial Park, to the Downtown Sector which gives an amazing view of the skyline, and the East Sector which connects to White Oak Bayou and Allen's Landing, the birthplace of Houston.

Willow Waterhole Greenspace
The park, located in the Westbury area of Houston, is home to diverse wildlife and several areas to hike, bike, fish, and/or enjoy some fresh air.

Halls Bayou Greenway Trail
Located in northeast Houston, Halls Bayou Greenway Trail brings plentiful of greenery and space to jog, bike, or walk. Some of the trails lead you to Keith-Wiess Park close to I-69.

Hermann Park
One of the most popular Houston parks located next to Texas Medical Center, Hermann Park is open to all visitors as long as social distance is maintained. According to their official website, the Pinewood Cafe is open with limited hours from 11 a.m. – 5 p.m.

Memorial Park
Memorial Park's nature trails remain open amid the pandemic, with several areas of the park with beautiful wildlife and ecological areas to walk or run across such as the wetlands and the savanna.

Oyster Creek Trail
For exercise enthusiasts, Oyster Creek Trail is a great way to stretch your legs and explore the scenery. It includes a 2.3 mile bike path and connects to Sugar Land's bike trail across from Dulles Avenue, according to the Missouri City Government website.

Lake Houston Wilderness Park
Although Lake Houston Wilderness Park is the only park that allows overnight camping, the park is open for day-use only for the time being. It spans over 4,000 acres of wooded parkland and is located 30 minutes north of downtown, according to the City of Houston website.

The park does not provide boating access to Lake Houston.

Texas City Dike
The manmade dike located in Texas City brings out the best of fishing. Vehicular access is free to Texas City residents with a vehicle, non-residents are charged a $5 fee between 6 a.m. to 9 p.m during the summer months.

Take a photography walk at Paul Carr Jogging Trail
Located in the Heights, this particular jogging trail has a ton of Instagram-worthy pictures to share of art structures and Victorian homes from a distance, according to Houstonia Magazine. Bring your camera and take a journey. Source
Summary: Sugar land Texas is home to parks and trails where visitors can follow social distance guidelines. The listed parks are home to cyclists, bikers, and sightseers. Find more Houston,TX Parks here.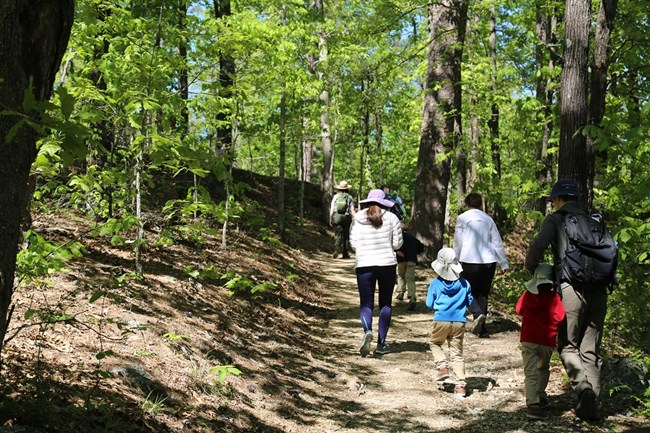 Jul 19, 2016 … In our series of Must Do Things Around Greater Houston, we take a look at Houston's vast array of neighborhoods to bring you five fun, tasty, and enticing reasons you should give each a visit. One of the most affluent and rapidly- growing cities in the state, Sugar Land was founded as a sugar plantation in …
Jul 7, 2017 … Sugar Land in Fort Bend County is a short drive from SW Houston and is packed with family-friendly venues and things to do. Museums, play spaces, splash pads, parks—you name it, they have it. What I love most about spending time in Sugar Land is that many of these places don't seem to draw nearly …
Sugar Land offers its residents a large variety of area attractions both in Sugar Land and in the neighboring Houston area.
They came to see Daisy Joy Decker, a 20-year-old Sugar Land woman, who is accused of being intoxicated and driving her car into a group of spring breakers on South Padre Island just before 1 a.m. on March 17. Decker pleaded not guilty …
Fort Bend County News March 2018 Fort Bend County Students Come Together In Support Of Their Coach, A Open House Hosted By Fort Bend County And An Egg Hunt With Easter right around the corner, the only appropriate weekend activity to take your kids to for the season is an Easter egg hunt. This is a free event where everyone is
As waters continue to rise as a result of Hurricane Harvey, Memorial Hermann's Sugar Land hospital is evacuating patients and temporarily shutting down and a plan is finally being developing for the transfer of some patients from ben Sugar Land Texas …
Mar 9, 2015 … Sugar Land is home to nearly 86,000 people. This growing suburb seems to have everything, but there are some spots that stand out Sugar Land. Take a look at the city's historical sites, local products, and art and science education to see why this big suburb has a small town feel to it. RELATED: New …
Kids Activities in Sugar Land, TX : Discover the best parks, bounce houses and museums in Sugar Land with deals of 50-90% off every day. Three or five open- play … Groupon Editors. There are plenty of cheap fun things to do with kids this winter, but we can show you how to save big while doing them. Read More …
SUGAR LAND, TX — This is the weekend for you to find that new home in Sugar Land, Missouri City, Richmond or Fulshear, and the best place to begin is at an open … Would you like real estate listings and open house events